Maria Aline Moreira Ximenes, Enfermeira, Universidade Federal do Ceará, Fortaleza, CE, Brazil.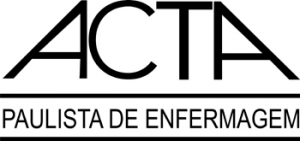 The study Effectiveness of educational technology for preventing falls in the hospital environment was developed by researchers from public universities in the state of Ceará, Brazil. The authors demonstrate that the printed educational booklet is effective in improving hospitalized patients' knowledge about the prevention of falls and a low-cost technology with the potential to prevent falls in the hospital setting.
When developing a quasi-experimental study of 86 patients admitted to a public hospital in the state of Ceará, researchers measured participants' knowledge before and after the educational session using the booklet. The results demonstrated the expansion of knowledge about the prevention of falls shown by the higher number of correct answers after the educational intervention. Better knowledge was achieved in the following topics: perception of causes of falls during hospitalization; events considered as fall; use of means to support mobility; difficulty in seeing and hearing as risk factor; the use of medications; general prevention practices; care related to the environment and the practice of exercises during hospitalization.
The authors defend the importance of nurses' role as health educators and the use of educational technologies that facilitate the acquisition of knowledge by patients. Thus, the booklet is an effective technology to be used in the hospital setting and it can contribute to the empowerment of individuals about the risks associated with falls.
The innovative character of the study also stands out in view of the scarce evidence on the use of educational teaching materials on prevention of falls aimed at hospitalized adult patients.
To read the article, access
XIMENES, M.A.M. Effectiveness of educational technology for preventing falls in a hospital environment. Acta Paulista de Enfermagem [online]. 2022, vol. 35, eAPE01372 [viewed 2 May 2022]. https://doi.org/10.37689/acta-ape/2022AO01372. Available from: https://www.scielo.br/j/ape/a/sg3bHR8RbqJjR4yWnfCsZCG/abstract/?lang=en
Link(s)
Acta Paulista de Enfermagem – APE: https://www.scielo.br/j/ape
How to cite this post [ISO 690/2010]:
XIMENES, M.A.M. Educational booklet for the prevention of falls in hospitalized patients [online]. BlogRev@Enf, 2022 [viewed ]. Available from: https://blog.revenf.org/en/2022/05/03/educational-booklet-for-the-prevention-of-falls-in-hospitalized-patients/