Bruno Gonçalo Souza de Araujo, Professor, Universidade Federal da Paraíba, João Pessoa, PB, Brazil.
Kenya de Lima Silva, Nurse, Universidade Federal da Paraíba, João Pessoa, PB, Brazil.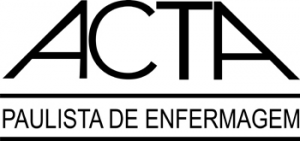 In the study Nursing care for children and adolescents with epidermolysis bullosa: systematic review, published in the Acta Paulista de Enfermagem journal, researchers from the Universidade Federal da Paraíba identified evidence for the care of children and adolescents performed by nurses in the hospital setting.
The care of children and adolescents with epidermolysis bullosa by nursing professionals is challenging given the complexity and variety of its manifestations. As their family members will face an arduous path, effective communication and qualified listening are expected from professionals, encouraging them to overcome challenges.
Following the recommendations of the Joanna Briggs Institute, the survey of scientific evidence was performed through a systematic review. After a deep and detailed investigation, 202 studies discussing the theme were found. Even though the studies met the inclusion and exclusion criteria, only eight articles contemplated the guiding question.
The results provide an overview of the evidence on the main nursing actions/interventions through the development of a care plan and/or educational instructions aimed at parents/patients and nurses/health professionals. The actions found are focused on care management, the method of use and dressing techniques and pain management, in addition to interventions related to psychological and social impacts. From the perspective of nonpharmacological interventions, a range of products can be used according to the specificity and subtype of epidermolysis bullosa.
Researchers report the need for further studies for the development of products and technologies that improve nursing care for this population. The study was developed with a grant from the National Council for Scientific and Technological Development (CNPQ) and its importance is emphasized by establishing defined nursing interventions based on scientific evidence, interventions that support treatment and favor nursing care in meeting the needs of children patients and their families.
To read the article, access
ARAUJO, B.G.S., et al. Nursing care for children and adolescents with epidermolysis bullosa: a systematic review
. Acta Paul Enferm [online]. 2023, vol. 36, eAPE03302 [viewed 20 June 2023]. https://doi.org/10.37689/acta-ape/2023AR03302. Available from: https://www.scielo.br/j/ape/a/8BWy7sfGmZk8FLppqtSCrBk/
External links
Acta Paulista de Enfermagem – APE: https://www.scielo.br/j/ape
How to cite this post [ISO 690/2010]:
ARAUJO, B.G.S. and SILVA, K.L. Evidence for the care of children and adolescents with epidermolysis bullosa [online]. BlogRev@Enf, 2023 [viewed ]. Available from: https://blog.revenf.org/en/2023/06/20/evidence-for-the-care-of-children-and-adolescents-with-epidermolysis-bullosa/