Gabriela Bolsoni Riboli, Master's degree in Nursing, Universidade Federal de Ciências de Saúde de Porto Alegre. Porto Alegre, RS, Brazil.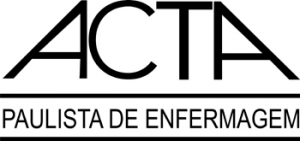 There are few studies related to the safety of professionals working in operating rooms where Hyperthermic intraperitoneal chemotherapy surgeries are performed. By identifying this lack, nurses developed a study seeking the main safety measures to be used by all professionals directly or indirectly involved in this type of surgery.
In the study titled Occupational safety measures in the intraoperative period of hyperthermic intraperitoneal chemotherapy: scoping review, published in the Acta Paulista de Enfermagem journal, the key concepts on the subject were mapped, including original and non-original studies available in databases and gray literature.
Ten studies were selected, and they described measures related to occupational safety indicated in this type of surgery, such as: education and training of the team involved in the procedure, use of personal and collective protective equipment, provision of necessary infrastructure and general guidelines.
All studies highlight the importance of training the team involved in the procedure. Not only those assisting the patient during surgery, but also the professionals who clean the operating room after the procedure. The use of Personal Protective Equipment (PPE) by professionals involved in the procedure is considered extremely important, mainly because toxic and unusual drugs are used in the operating room.
The study provides evidence to support decision-making, especially for nurses responsible for management of the team and operating rooms, with recommendations for the daily practice in surgical centers where this type of procedure is performed, thereby allowing better professional safety.
To read the article, access
RIBOLI, G.B. Occupational safety measures in the intraoperative period of hyperthermic intraperitoneal chemotherapy: scoping review. Acta Paulista de Enfermagem [online]. 2022, vol. 35, eAPE003542 [viewed 24 March 2022]. https://doi.org/10.37689/acta-ape/2022AR03543. Available from: https://www.scielo.br/j/ape/a/q63LnQ7FzjvGvWYZ8gTZB3h/abstract/?lang=en
Link(s)
Acta Paulista de Enfermagem – APE: https://www.scielo.br/j/ape/
How to cite this post [ISO 690/2010]:
RIBOLI, G.B. Hyperthermic intraperitoneal chemotherapy surgeries: safety measures for professionals [online]. BlogRev@Enf, 2022 [viewed ]. Available from: https://blog.revenf.org/en/2022/03/25/hyperthermic-intraperitoneal-chemotherapy-surgeries-safety-measures-for-professionals/