Aline Adryane Morishigue Bássiga da Cruz, Department of Nursing, Faculty of Medicine of Botucatu, Universidade Estadual Paulista, Botucatu, SP, Brazil.
Lucas Cardoso dos Santos, Department of Nursing, Faculty of Medicine of Botucatu, Universidade Estadual Paulista, Botucatu, SP, Brazil.
Rúbia Aguiar Alencar, Department of Nursing, Faculty of Medicine of Botucatu, Universidade Estadual Paulista, Botucatu, SP, Brazil.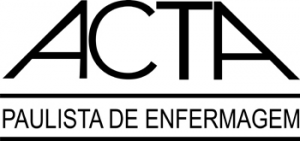 In the article titled Factors of a social nature associated with the risk of prematurity in a city in São Paulo, researchers from the Faculty of Medicine of Botucatu, Universidade Estadual Paulista Júlio de Mesquita Filho (FMB/UNESP) evaluated the relationship between social factors and the occurrence of prematurity.
The authors observed that mothers without adequate antenatal care and those that already had a child who died before the age of five years are at greater risk of having a premature baby, that is, a baby born at less than 37 weeks.
The death of babies and children aged up to one year are a global concern. The number of deaths in the first month of life exceeds two million worldwide. Identifying the risks during antenatal care, childbirth and the development of the newborn is essential for the implementation of actions that significantly impact the care and positive outcome for the baby [1,2] .
In this sense, the Ministry of Health defines criteria to assist in the classification of newborns at birth to prevent diseases and ensure the most appropriate care in this very important phase of life. Prematurity stands out among the indicated risks, as it accounts for the death of 1.1 million babies by complications from this condition [2].
Some studies indicate a direct increase in the risk of prematurity among mothers who did not have access to antenatal care or performed it inadequately, adolescent mothers and mothers with low socioeconomic conditions. However, further studies are still needed to better understand the factors related to this condition. Thus, the aim of this study was to identify the associations of risk factors of social nature with prematurity [3-5].
The social risks considered for the study were: dead sibling aged less than 5 years; maternal age less than 16 years; mother unable to take care of the child due to psychiatric problems, chemical dependency, imprisonment, illness or other problem; illiterate mother; mother without partner and without family support; mother without antenatal care and head of household without income.
Biological risks were weight below 2,500g at birth, prematurity, major or multiple congenital malformation/genetic disease, hospitalization in the intensive care unit/intermediate care unit, and Apgar score at 5 minutes of less than 7. Newborns need to present at least one social risk or two biological risks in order to be considered a baby at risk.
The sample comprised a total of 4,480 newborns identified from classification forms used by the municipality of Botucatu, state of São Paulo, which was the study setting. Among all babies, 78.9% were classified as being at usual risk and 21.1% as at-risk newborns.
The most prominent social risks were heads of household without income, mothers under 16 years of age, dead sibling under the age of five years and mothers who did not perform antenatal care adequately. The last two were associated with prematurity. In addition, women who did not undergo adequate antenatal care were 3.4 times more likely to have premature babies.
In this context, the planning of prevention and health promotion actions that encourage the expansion of coverage and quality of antenatal care is extremely important. This assistance increases the effectiveness of strategies proposed by the Ministry of Health and emphasizes the humanization of care throughout pregnancy, delivery and the postnatal period, reducing complications related to prematurity.
The study led to improvements in the management and analysis of data used by the municipality and in the planning of healthcare with a view to reducing infant mortality. There was no funding.
References
To read this article, visit
CRUZ, A.A.M.B.,  et al. Factors of a social nature associated with prematurity risk in a city in São Paulo. Acta Paul Enferm [online]. 2023, vol. 36, eAPE00632 [viewed 7 June 2023]. https://doi.org/10.37689/acta-ape/2023AO00632. Available from: https://www.scielo.br/j/ape/a/byJVsqjsH5qDXwQRM4NW7mf/?lang=en
External links
Acta Paulista de Enfermagem – APE: https://www.scielo.br/j/ape
How to cite this post [ISO 690/2010]:
CRUZ, A.D.M.B., SANTOS, L.C. and ALENCAR, R.A. Social factors and lack of antenatal care are related to a higher risk of prematurity [online]. BlogRev@Enf, 2023 [viewed ]. Available from: https://blog.revenf.org/en/2023/06/07/social-factors-and-lack-of-antenatal-care-are-related-to-a-higher-risk-of-prematurity/