Janaina Aparecida Tintori, Escola de Enfermagem de Ribeirão Preto – Universidade de São Paulo, Ribeirão Preto, São Paulo, Brazil.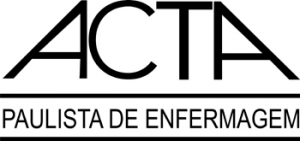 Investigating maternal mortality is important because this powerful health indicator reflects the social, economic and quality of life conditions of people living in a given location.
The article titled Epidemiology of maternal death and the challenge of care training was conducted in the region of Ribeirão Preto/SP by Tintori et al. (2022). The population comprised women who died during pregnancy, childbirth or postpartum living in one of the 26 municipalities in the area covered by the Regional Health Department of Ribeirão Preto between 2011 and 2016.
In total, there were 36 maternal deaths and most of these women were aged between 20 and 29 years (63.9%) and had an income (30%). Most were single (50%) and the profile of schooling, race/color and parity found in this territory did not correspond to the reality of Brazil and the world, as most deaths occurred in white women (66.7%) with eight or more years of study (52.8%), including women with complete higher education (13.9%) and women pregnant with their first child (41.7%). A common aspect is that the postpartum period (69.5%) was the most critical for these women, culminating in the moment with the highest number of deaths.
Regarding care, 72.2% accessed antenatal care at the beginning of pregnancy and 50% had seven or more consultations, as recommended by the Ministry of Health. Most deaths occurred in the hospital setting (91.7%) with medical assistance (72.8%).
In addition to the profile of these women, the cause of death is a factor that draws attention, without presence of a more prominent clinical condition. It was not possible to identify the comorbidity with the greatest impact on the lives of these women and the diseases occurred in all of them: hemorrhage, hypertension in pregnancy and infection. This detail draws attention to care training.
Maternal death continues to be a challenge for obstetric care in the region, in Brazil and worldwide. It is essential that professionals and institutions are committed and based on the latest scientific evidence. Studying maternal mortality is allowing women to have the right to life after childbirth.
Read more
OPAS. Organização Pan-Americana da Saúde. Saúde Materna [viewed 14 April 2022]. Available from: https://www.paho.org/pt/node/63100#:~:text=A%20mortalidade%20materna%20%C3%A9%20inaceitavelmente,a%20gravidez%20e%20o%20parto.
To read the article, access
TINTORI, J.A., et al. Epidemiology of maternal death and the challenge of care training. Acta Paulista de Enfermagem [online]. 2022, vol. 35, eAPE00251 [viewed 14 April 2022]. https://doi.org/10.37689/acta-ape/2022AO00251. Available from: https://www.scielo.br/j/ape/a/HYMZJ8NRfyM77wNsWHxgmsr/abstract/?lang=en
Link(s)
Acta Paulista de Enfermagem – APE: https://www.scielo.br/ape
How to cite this post [ISO 690/2010]:
Why do we still talk about maternal death nowadays? [online]. BlogRev@Enf, 2022 [viewed ]. Available from: https://blog.revenf.org/en/2022/04/18/why-do-we-still-talk-about-maternal-death-nowadays/